Better than an agency, a SEA Cabinet :
Get qualified traffic immediately with your ADS campaigns
Optimize your visibility, maximize your performance and control your budgets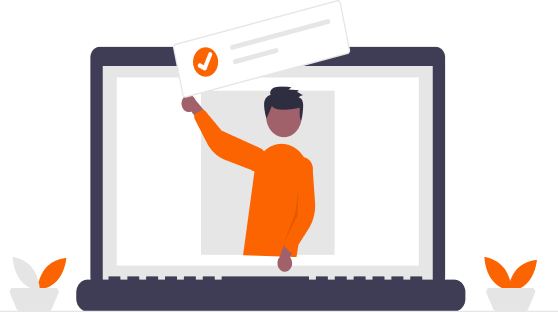 Increase the power of your campaigns
85% of Ads campaigns are not properly exploited to the detriment of the company's result. Demand in-depth knowledge and regular follow-up.

Optimize your Ads Campaigns and reach your goals
We don't work for glory but to see better and better results. Only the detailed analysis, the study of your data and the Ads experience makes the difference.
Don't talk about it, test us!

Advertising budget adjusted according to your objectives, tracked conversions and predictive and reactive optimization of your campaigns by our Google Ads experts.
The services of our firm SEA
8 steps to a successful

Ads

campaign
SemSeo is a Google Ads Premier Partner. Our Google Partner certification attests to our expertise and the quality of our consultants' work in managing your Google Ads. Trust us with your eyes closed!
Definition of your commercial objectives
Creation of your Google Ads campaigns
Elaboration and writing of your ads
Optimization of your redirection pages
Monthly follow-up of spent budgets

ROI oriented optimization

Reactive improvement of your Ads campaigns
Sending of monthly statistical reports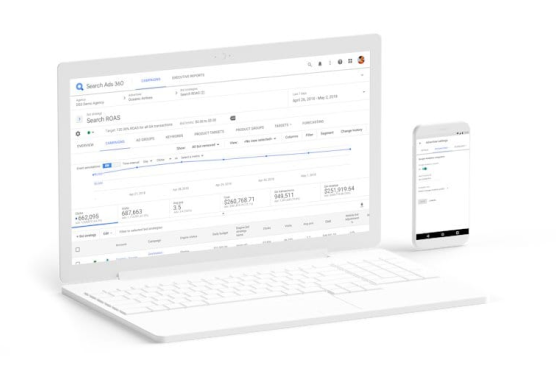 Years of experience in Digital Marketing
Years of Google partner certification
How much does a Google Ads campaign cost?
Common question, how much does it cost to advertise on Google? The Google model charges by CPC (Cost per Click). A well-structured Google Ads campaign, whose sole objective is profitability, is based on a personalized and evolving digital strategy. It brings you a guarantee of success to increase your online performance and consequently, generate more leads and/or conversions
Customers click on natural links ...
Until the year 2000, sponsored links were not very present. Therefore, natural links were necessarily more clicked. This idea has become widespread. The more your Google Ads put forward clear and attractive information, the more they bring an answer to a user's request (and therefore a potential customer).
What is obvious is that Internet users click on the first results. Whether we are talking about natural referencing (SEO or Search Engine Optimization) or paid referencing, one thing is certain: the better the site is ranked in the search results, the better the traffic. The most important thing is that the ad directly responds to the user's request! You can also start optimizing your social ads traffic
How to manage your Google Ads campaigns alone?
Create and manage your own Google Ads campaigns, it's possible but not so simple... To be successful on Google Ads, you need to be trained on the algorithms and know perfectly the Google advertising platform. Don't waste your time trying to perform on Google Ads and let us manage your Google Ads campaigns. You will then have all the time in the world to take care of your new customers generated by Google Ads.
SEA agency for small, medium and large companies
Google has revolutionized online advertising. Not only by allowing precise targeting, but also by offering the possibility to develop your visibility from 1€ thanks to your google Ads Paris agency. By using Google Ads, you multiply your chances to be visible on the most used search engine in the world. To generate more customers and to increase your turnover. You have no reason not to promote your business on the Internet.
You
Ads
campaigns in good hands with our SEA firm
« Working for your success » is SEMSEO's motto. With our Google expertise, we strive to develop ever more effective solutions to increase your company's profitability. We work with the desire to achieve your goals, targeting ultra-targeted paid search and optimized sponsored links. Google Ads is more than a job: it's a passion!
Why work with a
Expert Google Partner

? 
Displaying your site on Google is one thing, making the most of your Google Ads campaigns is another!
For this, you need the help of people who really know the Google Ads ecosystem. They analyze your campaigns with you and estimate the optimization potential.
85% of Ads campaigns use less than 50% of their potential (source Google)
How does Google Ads work?
Google Ads allows companies to be visible on the search engine and to position their services and/or products in the first results of searches more commonly called "SERP": "Search Engine Result Page". This online advertising service offers e-commerce professionals, companies and bloggers the opportunity to optimize their ROI and make their marketing expenses more profitable. Semseo, the #1 Digital Marketing Agency, in addition to providing SEO and SEA auditing services, natural search engine optimization and Social Ads, offers you a complete support on Google Ads. Our PPC experts will guide you through the implementation of your Google Ads, Bing Ads and Yahoo Ads campaigns, focusing on your digital acquisition and sales strategy.
Benefits of Google Ads
Benefit from a better positioning
Opting for a Google Ads campaign guarantees you a prime position above the organic results on the Google homepage! Positioning yourself on the world's most used search engine is a major challenge. In the very short term, you offer your company an excellent visibility and considerably increase your profitability opportunities. Therefore, choosing Google Ads is the ideal solution!
Attract better targeted prospects
Google Ads is a particularly targeted tool. Indeed, it allows you to carry out targeted campaigns by doing a thorough work of keyword research for example. It is also possible and essential to do geographical targeting. Thus, you attract more qualitative prospects and more likely to increase your conversion rate.
Controlled cost and quick return on investment
With Google Ads, there are no unpleasant cost surprises! Indeed, you can determine your maximum budget according to the prices of the words and expressions on which you want to position yourself at the cost per click. There are even systems to fight against click fraud!
In addition to having complete control over your budget, with Google Ads, you can measure the impact of your campaigns almost immediately. Indeed, in less than 24 hours, you know the impact and the first results of your campaign such as: the number of clicks, impressions or conversions.
Google Ads is also an excellent way to communicate during the launch of new products, services or seasonal events. For example, if you sell school supplies, most ads will be launched a few weeks before the beginning of the school year.
Why consult an SEA cabinet?
Due to competition and cost per click, the price of Google Ads through a certified SEA agency can quickly increase. In fact, you might be tempted to want to handle your advertising campaigns directly. However, this is not necessarily the best choice to make for a successful campaign.
Indeed, advertising via keywords on the Internet is an activity that should not be taken lightly. You may think that in the age of DIY tutorials, YouTube and Internet news, you can do without the services of a Google ADS Certified ATS agency. However, expert advice in the field will actually save you money by choosing the right ads and running relevant ads. Too often we hear from clients that they wanted to manage their own campaigns and complained that they lost their investment.
The main goal of an ATS agency is to help you increase your revenue, so trust the certified, knowledgeable and skilled professionals.
For their efficiency and expertise
Specialized, among other things, in the management of Adwords campaigns, certified SEA agencies master the Adwords platform perfectly. Their agents regularly update themselves on new developments, read the campaign statistics and immediately determine the means to optimize its efficiency.
Of course, anyone can create a Google Ads account and launch an advertising campaign. But these steps quickly become technically complex and require knowledge and time. As for hiring insiders, it can be quite expensive.
To optimize Google Ads campaigns
A Google Ads agency has the knowledge as well as the necessary and useful tools to optimize your advertising campaigns. Therefore, every euro invested will be used for a constantly better campaign. Moreover, your expert performs a thorough follow-up is essential to analyze, adjust and maximize your marketing strategy! You will increase the performance of your campaigns, save money in the long run and always get a higher score.

Our case study: He achieves 128% conversions with Google ADS
Discover a case study of our Google Ads campaign management: 128% conversions
Semseo's team of marketing experts create and manage customized, data-driven digital strategies based on your objectives and in full transparency. Our mission: to help you achieve your growth objectives by combining Artificial Intelligence, Data Analysis, and understanding of your business.