a team capable of achieving
Our vision: To provide each company with sufficient knowledge and digital structuring to allow it to perceive the future serenely.
Each goal should be achieved as if it were unique !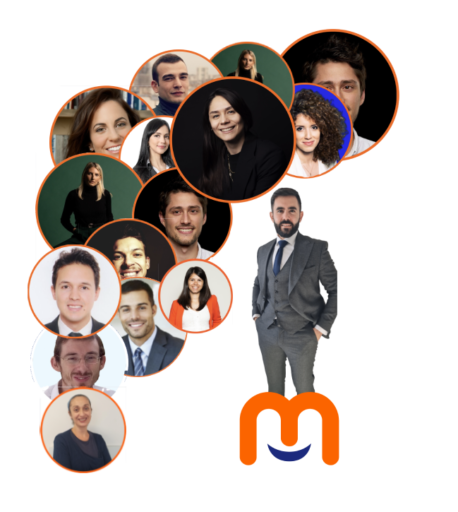 Semseo: 1st collaborative Ads performance firm
Specialized in SEA and Social Ads strategy for e-merchants and retailers, we are experts in Ads growth for e-commerce sites / lead generation and brand development through Google Ads.
Certified Google Partner Premium and Google Marketing Partner, we offer customized support with a limited portfolio of clients to provide the best performance.
Our team of senior consultants focuses on the quality of our customer care and offers you continuous access to our support and a dedicated account manager for optimal responsiveness.
Customer relationship is our top priority in order to achieve your ROI objectives. Become our next satisfied client by benefiting from our expertise in collaborative Ads performance.
Semseo est spécialisé dans l'accompagnement de projet à haut potentiel.
De la création de site internet en passant par la formation et le référencement naturel Semseo a touché a tout les domaine du digital depuis 2001 vous offrant une expertise 360°



Strong convictions are at the heart of our decisions
1- Surprise the customer with quality service
2- Adopt and encourage change
3- Be funny and a little unusual
4- Be adventurous, creative and open-minded
5- Grow and learn
6- Forge open and honest relationships
7- Create a constructive, family-oriented team
8- Do more with less
9- Be passionate and determined
10- Be and remain humble
Some of the brands we support:
We are committed to helping you overcome your current challenges.
As your customers spend more time at home, their habits and consumption patterns are changing. Our data insights and resources are here to help you make informed decisions.
Go for Growth !
Want to reach your sales goals? Convince more visitors to buy from your site?
We are here to help you!
Envie d'atteindre vos objectifs de vente?  De convaincre plus de visiteurs a acheter sur votre site? Nous sommes là pour vous aider !
Key statistics that tell you more about us.
21 assessments as of 01/2023
18 assessments as of 01/2023
Total number of employees